UNDER THE FPCP UMBRELLA – A CHANGE OF THOUGHT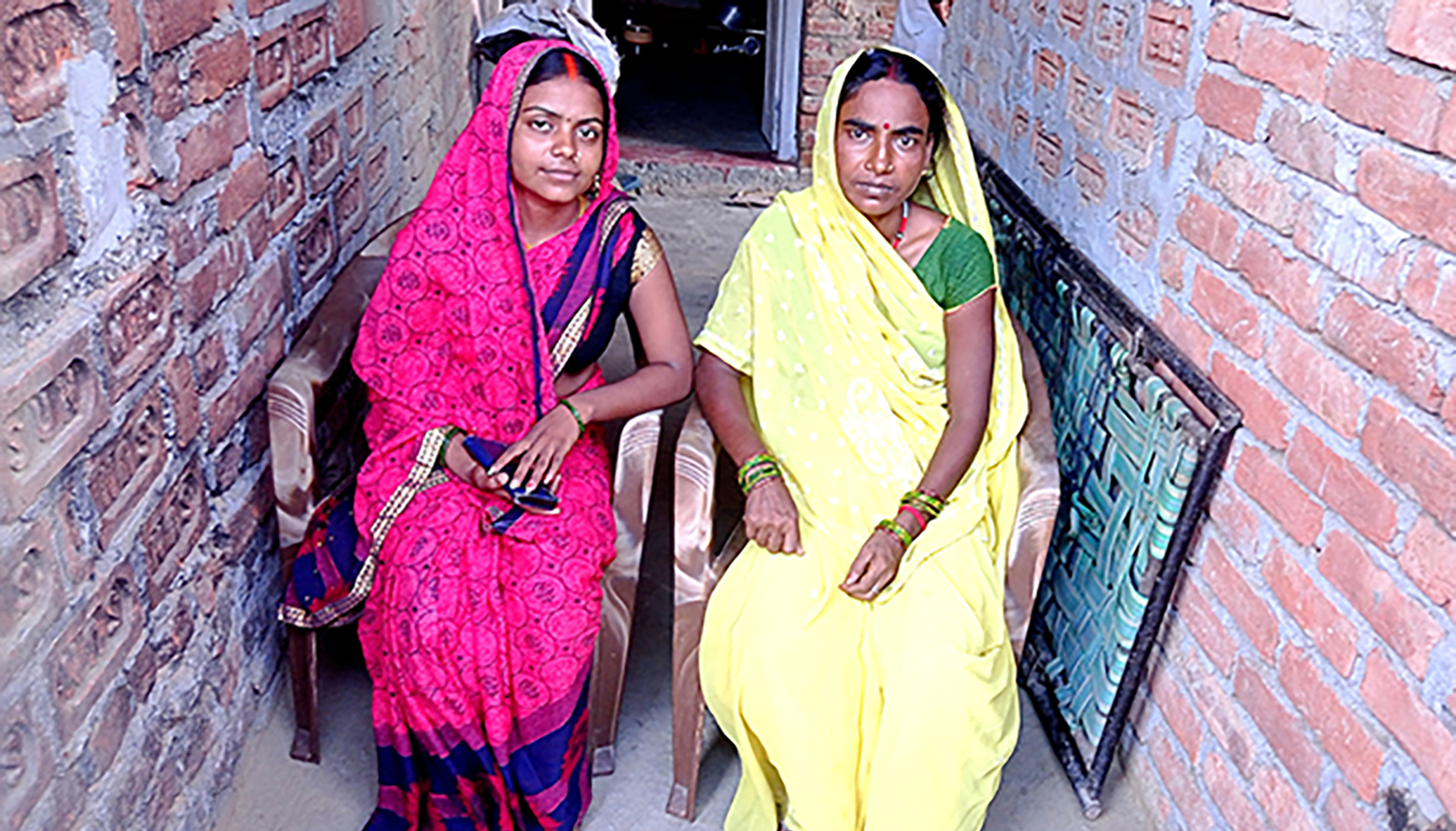 Geeta Kumari, daughter in law of Urmila Devi resides in Pouthu village of Barun Block in Aurangabad district. Urmila Devi is a member of Nirmala JEEViKA self-help group. Geeta Kumari married Mukesh Kumar in 2022.
Due to poverty and failing economic conditions at home, Geeta was married at the age of 18. Nowadays, the age of 18 is a blooming period for learning, focussing on career and self-development. After getting married, her in laws kept putting pressure on her to become a mother. Typically, in rural areas the demand for a grandchild is made early. However, Geeta did not want to be a mother, at least not till she turned 21. She knew that it was unsafe to become a mother before 21. She believed firmly that she would not be able to take care of the child presently, as early childbirth would be difficult for the new mother and child.
Geeta tried to convince her husband and won his support but was shadowed by her family members who were adamantly demanding the couple for a child. In the meanwhile, Health department along with JEEViKA had started rolling Family Planning Convergence Program for SHG members. The program envisages to leverage JEEViKA platform for family planning service uptake by connecting the beneficiaries through the SHG network.
During the meetings, the Community Mobilizers made attempts to educate the members over family planning practices and its uniqueness. Urmila Devi was an active participant of the group meetings and it is there that a change in her took place concerning Geeta and her demand for a child from her. She now knew how unsafe it is to become a mother at a tender age. She was happy that the program talked about how a couple can efficiently plan for a family where the health of the mother is not compromised. Urmila decided that she would not pester Geeta for a child now. She emphasized that the decision to bring in a child should rest on the couple. With happiness she hugged Geeta, secretly wishing her a safe motherhood whenever she wants in future.
The winds have certainly changed today. Urmila Devi helps Geeta by providing her FP commodities without hesitation or embarrassment, instilling confidence in her. She accompanies Geeta to the ANM and ASHA, who address her doubts and help her gain insights over Family Planning.
Author – Bikash Kumar Mishra (District Coordinator – FP)
Editor – Ronnie Clive Francis (Manager – Comms & KM)