PATH OF PERSISTENCE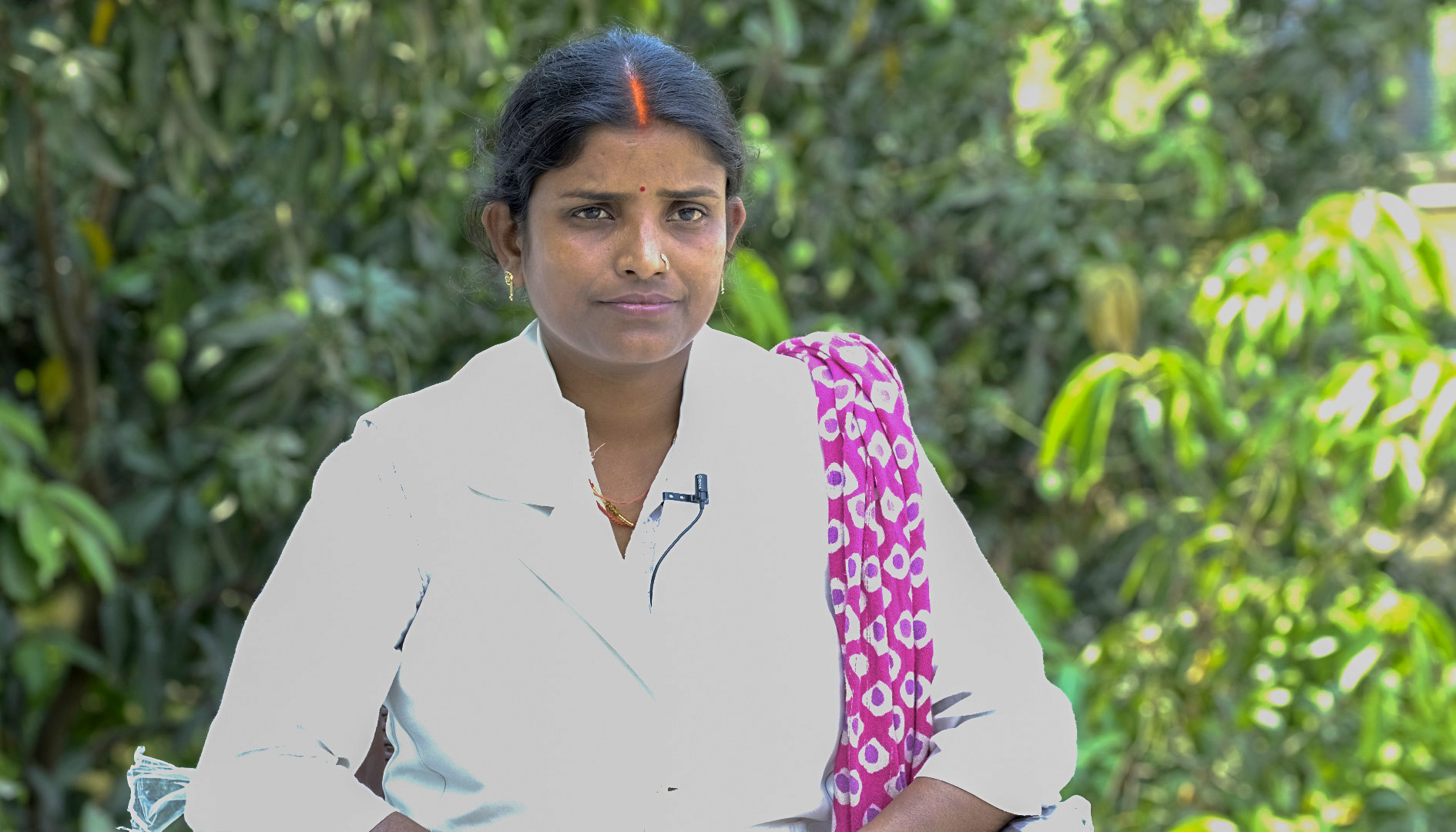 With a fervent desire to provide effective health care to the village communities and reach the last mile, Sandhya Kumari, 32, decided to become a health worker. She joined the Primary Health Centre (PHC) as an Auxiliary Nurse Midwife in September 2019. ANMs act as the first contact person between the community and the health services. She is rendering her services in Tikona village of Barhara block in Bhojpur. She proudly quotes, "Since my teenage, I wanted to do something for the society. When I came to know about the work of an ANM, I applied for it, and here I am today for the service of the people".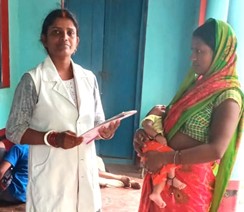 "We are connected to the PCI team either on field or through virtual meetings. We seek their guidelines and support whenever required. Every ANM updates to the block coordinator in a common group created on a social media platform so that everyone in our team is update about the work done every day."

– Sandhya Kumari
During her initial days of service, the young ANM found that the Mahadalit community had a very low immunization coverage in her block. The vulnerable population had several misconceptions. She observed that the due lists as well as survey registers were not maintained well. Therefore, she decided to update the due lists and survey registers at the earliest so that there is proper management of vaccination doses and that they do not get missed.
She also empowered the ASHAs with positivity and facts so that they can dispel myths and fears through home visits. Sometimes, she accompanied ASHAs to address hesitancy among pregnant women and children. She counselled the beneficiaries, ignoring the fact that often she was being looked down on and insulted by other family members, for persuading the newly-weds or the young mothers to get vaccinated. She kept on emphasizing on immunizing their small ones.
Despite facing several issues, the mentally strong and confident lady did not lose hope and continued to influence the community. With her excellent communication skills, personal interactions and consistent efforts, she gradually made her place in the hearts and minds of the community. She encouraged pregnant women and mothers of infants and small children in her operational area to get vaccinated.
She explains, "Initially when I joined, working in the community was very difficult as people were not in favour of immunization. I realized that I can only convince them if they trust me and for that I visited their homes regularly and met them personally. I convinced them in a friendly manner. When the people saw that I was regularly visiting their village, they started trusting me and some of them were ready to receive the pending doses. When the beneficiaries spoke to other villagers about the benefits of the vaccination programme, they were convinced eventually and came forward to get their children vaccinated. The young mothers of the village preferred to get their children vaccinated from me because of my vaccination technique. I take the fear of needles out of children's minds by engaging them playfully. I also conduct follow-up visits to know if there are any complications post vaccination."
The efforts of Sandhya Kumari affected the vaccination uptake in the areas where wrong beliefs and fear reigned supreme. She kept updating herself by attending regular trainings provided under the routine immunization programme. She also attends the refresher trainings on tracking of the due list preparation and participates actively in the ANM weekly meetings where all the ANMs are sensitized and informed about the ongoing programmes. She feels that the knowledge gap has reduced and the team working at the field is now more prompt because of regular monitoring done by the PCI team. Sandhya Kumari sums up, "I have always been keen at work and the trainings provided by the PCI has made me even more efficient. I have gained command over new techniques at work and have guided the ASHAs to maintain the survey registers as per the given guidelines. Now the ASHAs are also working properly who were earlier casual and care-free."
Author: Swati Savarn (Consultant)

Editor: Ronnie Clive Francis (Manager Comms KM)