Embedded in SHG Learnings – A call for Family Planning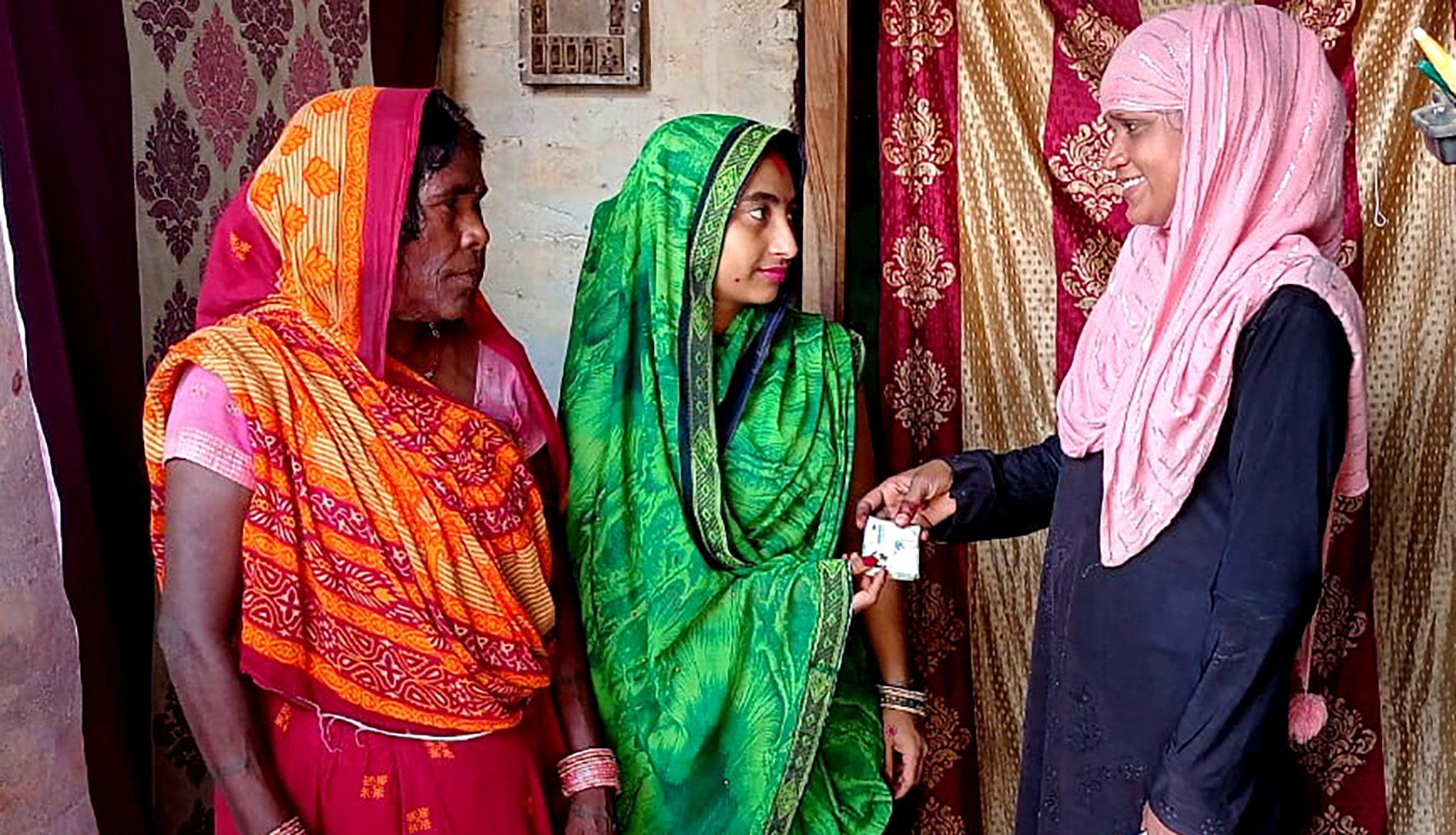 Fuljhari Devi is a resident of Ojha Tola village in Piprahi block of Sheohar district. She has two children out of which her elder son is married. This son already has a son and daughter but his desire to have another son led to him to four more daughters. Fuljhari struggles a lot to make ends meet, now that the family has grown.
She happens to be a member of the JEEViKA SHG and attends all meetings without fail. The convergence of Health and JEEViKA led to the Family Planning Convergence Program and it has a vital role of disseminating FP practices and learnings during the SHG meetings. In one such meeting the Community Mobilizer narrated the true story of Janaki didi (Janki Didi ki sachi Kahani); a case study which highlights the importance of family planning and how neglecting it could invite health problems and severe poverty. After hearing this story, Fuljhari Devi could relate with her son's situation. She realized that her son had followed the same line of desire to obtain a son and in process became the father to four more daughters. This made Fuljhari a bit sad, because lack of proper knowledge and timely action with planning could have saved his son and his wife from having additional children.
A list was prepared by the community mobilizer and CNRP enumerating the sitting arrangement groupwise for the SHG meeting. The beneficiaries were informed about the date and venue of the meeting. Fuljhari's daughter in law was quite new to these meetings, so she thought of going along with her. Engaging games were played and a host of other activities centered around family planning was conducted. Fuljhari was highly impressed with these and requested the CNRP to accompany her to her home. She was thoughtful about her younger son's wife, least she too repeated the same mistake that her elder daughter in law and son had made. The CNRP agreed and went to her house, met his younger daughter in law and enlightened her on FP. After being explained about the various FP commodities, the daughter in law chose condoms for temporary use. The CNRP told her not to feel embarrassed while taking decisions on FP and to openly discuss these with her partner. This illustrates how the FPCP is progressing in making women confident to stand by her choices.
Author – Zahid Hussain (District Coordinator – FP)
Editor – Ronnie Clive Francis (Manager – Comms & KM)