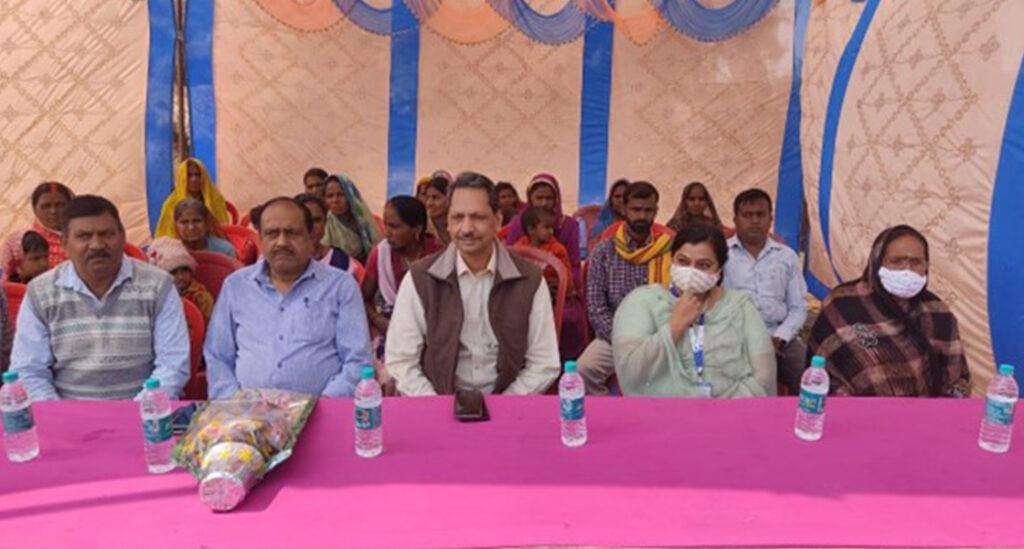 Rupi Bigha, a village in Arwal district, is one of the lowest vaccinated villages in this block. This village is about 25 km from the nearest Primary Health Center (PHC). Most residents are involved in farming and people from scheduled castes are employed in a nearby brick kiln.
The PCI ground team, headed by district coordinator Ms. Monika Singh, began with their field protocol in early December. The team of two—block coordinator and district coordinator—visited the selected village and appointed a village mobilization coordinator (VMC) and a verifier to facilitate line listing of all vaccine-eligible individuals in the village.
The VMC successfully listed 250 individuals who were eligible for COVID-19 vaccination. The team identified 65 individuals that had not taken the first dose of COVID-19 vaccine. Upon inquiring with people, the ground team learned that the villagers have very low visibility into COVID-19 since there were no fatalities. They feared the after-effects of the vaccine more than the disease itself. There was a heightened fear of vaccination, some even believed that serious consequences of vaccination can be death as well. The spread of misinformation among people resulted in refusals.
The team liaised with the PHC and organized a session site for this village. The VMC visited each household a day prior to the session to inform them. She handed over a mobilization token to each individual that helps prepare them for the vaccination.On the day of the session site, district coordinator and block coordinator were present on the site to aid the VMC, ASHA and ANM in addressing doubts of the people. They administered vaccines till afternoon and started house visits post that to speak with the people who were reluctant in getting vaccinated.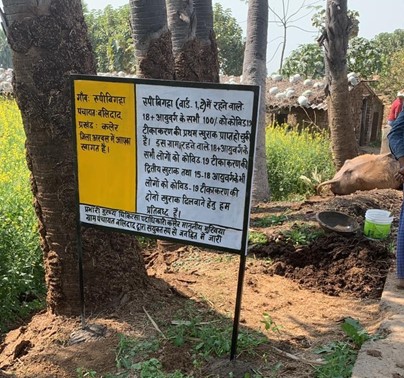 The PCI ground team along with ASHA and the verifier visited households where people were hesitant and addressed their concerns around vaccination. The pregnant women were certain that the vaccine would harm their fetus while the elderly believed that they would die if they took the vaccine. The team listened to each of these concerns and counseled them. They showed videos of pregnant women, elderly, and other vulnerable groups to reinforce the safety around vaccination. The collaborative efforts resulted in convincing 50 percent of the hesitant individuals in the first session site.
The coordinators further organized two more session sites that resulted in converting all the refusal cases, making it the first village in the district to have 100 percent coverage of first dose.
The victory of this village was celebrated by organizing an event followed by installation of a signage highlighting that all citizens are 100 percent vaccinated with the first dose of COVID19. The motive behind this activity is to create awareness and motivate the neighboring villages so that they also come forward and get vaccinated.