Seeds of Change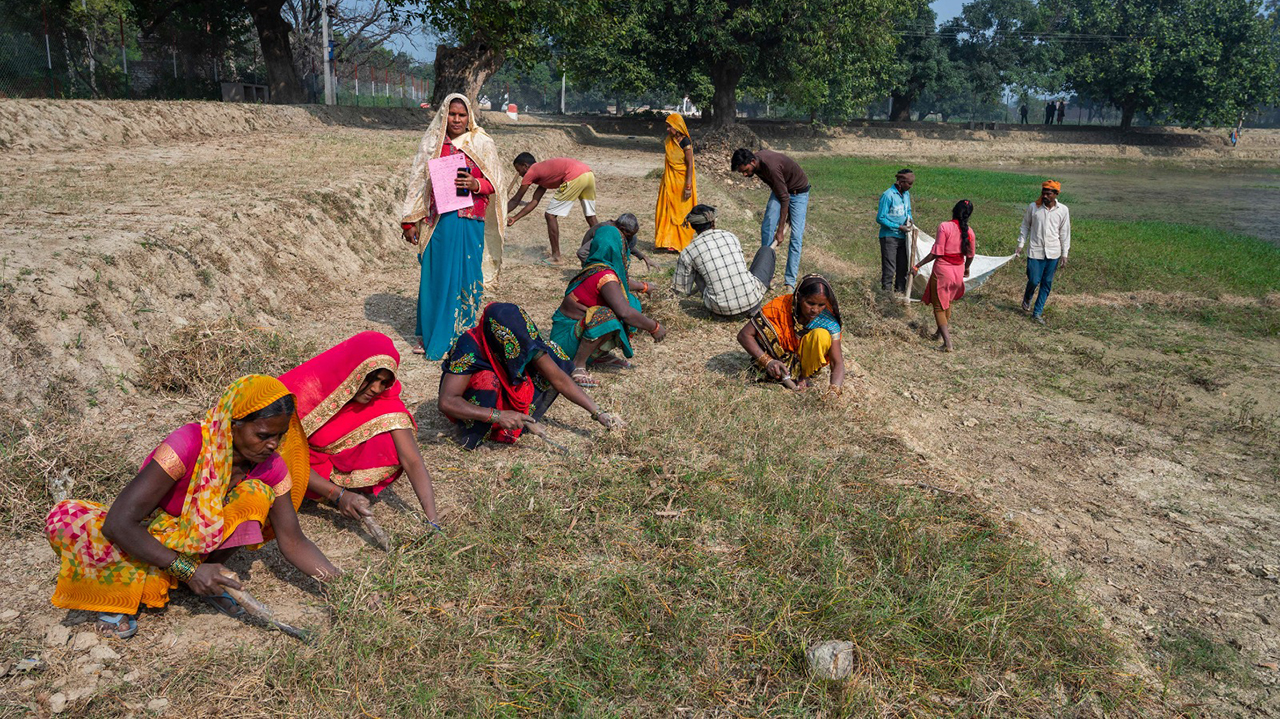 PCI India, as part of its Technical Assistance to Department of Rural Development, Bihar, aims to increase the participation of women in MGNREGA – the national flagship scheme meant to guarantee 100 days of wage employment to rural manual labour in a year – as 'Mahila Mates', whose job as women assistants is to manage and supervise MGNREGA jobs and job sites. To empanel women as Mahila Mates, PCI is leveraging the Self-Help Group (SHG) network of JEEViKA Bihar.
A state-specific new MGNREGA Mahila Mate (Worksite Supervisors) Policy was issued on October 28, 2022. The Policy advocates for hiring women, transgender people, and people with disabilities as Mahila Mates. The policy also prioritizes the most vulnerable Dalits and Tribal women as well as women who are members of SHGs/ SHG federations.
This initiative is expected to significantly increase the representation of rural women in the workforce, promote greater accountability and transparency, and strengthen gender equality. To date, over 50,000 women have been selected as MGNREGA Mates from JEEViKA-promoted SHGs.

– By Sonmani Choudhary, Senior Program Manager – TA RDD, Bihar, with program team, PCI India