SAFAL: BUILDING CONFIDENCE, NURTURING LIVELIHOODS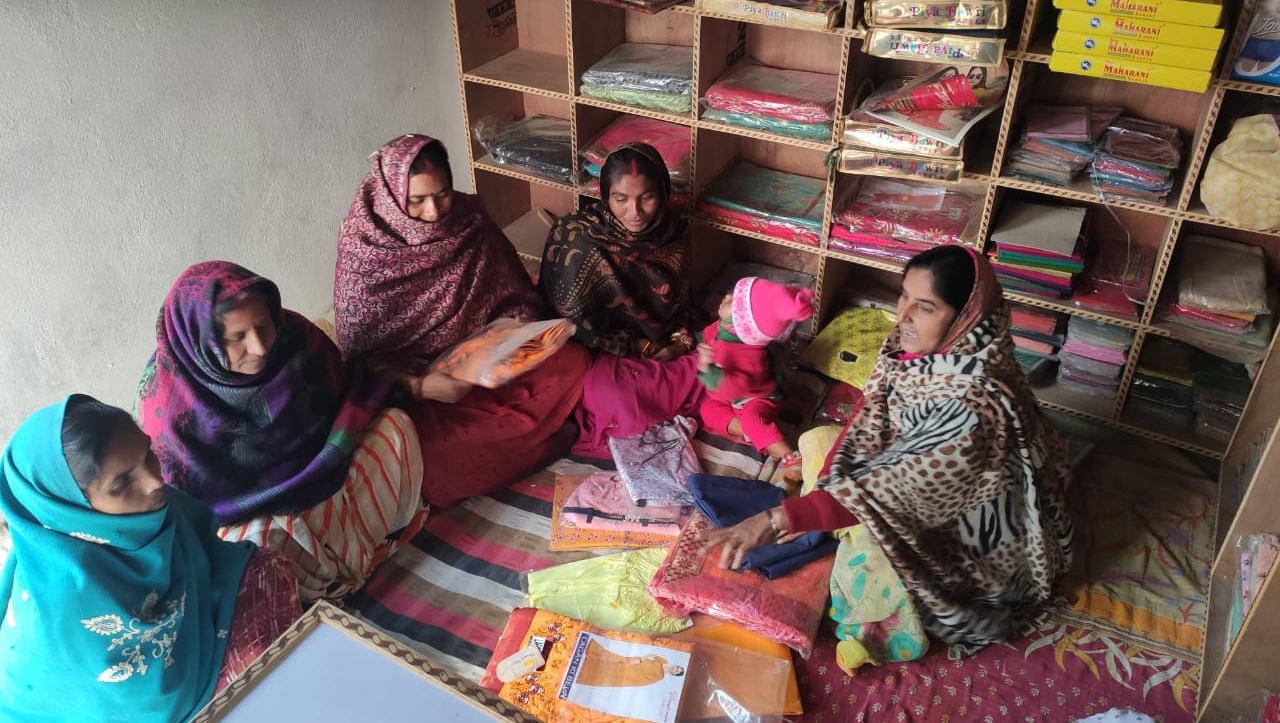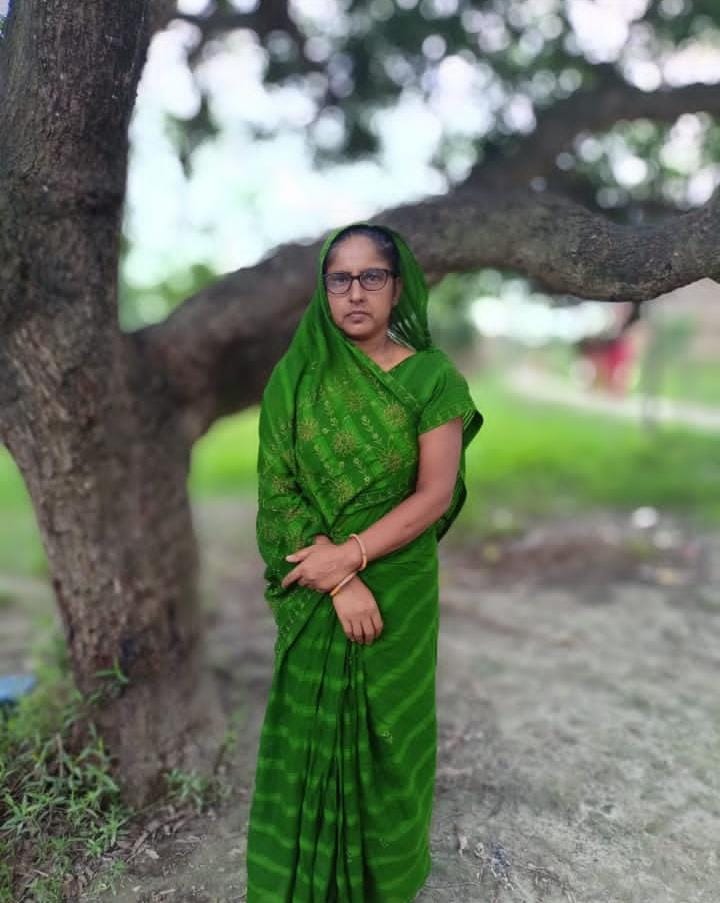 VEENA DEVI AT ONE OF THE CLF MEETING VENUE
SAFAL Project of PCI aims to create a pool of 300 community leaders in Bihar to cascade the knowledge of life skills to the last mile through community institutions. It utilises the PACE curriculum to enhance the psycho-social competencies and interpersonal skills of SHG leaders to help them make informed decisions, solve problems, think critically and creatively, communicate effectively, build healthy relationships, empathise with others, and manage their lives productively.

The case of Veena Devi is a perfect example of how the PACE training is a game changer for an SHG leader.Veena Devi is the widow of Late Ajay Kumar Singh, a resident of Sethpur village of Vaishali block (District Vaishali). Veena is a part of JEEViKA SHG fold and a leader of Cluster Level Federation (higher tier of SHG collectives). She is a very efficient and keen member and regularly attends the VO/CLF meetings.
She had completed matriculation before marriage but due to the sudden demise of her husband, was left alone to shoulder the responsibility of taking care of her children and in-laws. For a woman, it takes a strong will to take up such responsibilities. Though she exhibited extraordinary courage and was somehow able to make ends meet, the family did not have enough money, which made her look for alternative sources of income.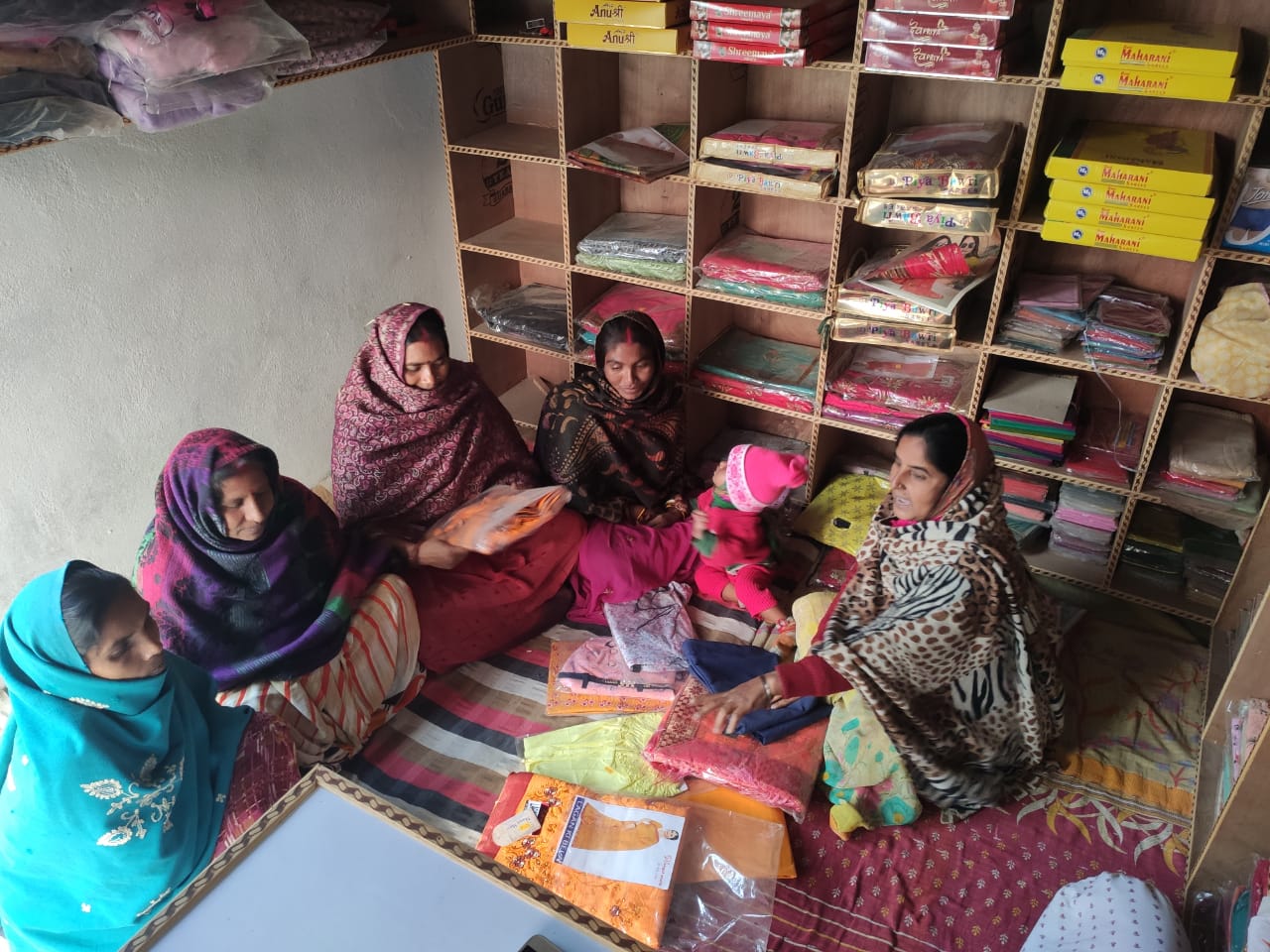 VEENA DEVI AT HER SHOP
Veena had high hopes from JEEViKA but was not confident enough to invest the SHG loan in an enterprise. But after she started attending the PACE training from May 2022, she was sure that she would be able to develop new skills and enhance existing ones through PACE. After initial sessions of communication, problem solving and decision making, she gathered confidence to use her skills to earn a livelihood. Veena says: "JEEViKA se judne ke baad hum logo ko JEEViKA ke kaam kaaj ke bare me alag alag bahut sara prashikshan mila jisse humein un kaamo ko karne me aasani huyi. Lekin mere jeevan me ek bada badlaav tab aaya jab PACE training ke madhyam se mujhe yah aatmavishwas mila ki ek mahila bhi bahut kuchh kar sakti hai. Samasya samadhan ke charano ko saralta se samajhne ke baad mujhe ek nayi ummeed dikhai di jiske kaaran main aaj ek chhota sa prayas shuru kar payi hoon. Main hamesha auron ko bhi iske liye prerit karti hun".
Armed with her new skills, Veena opened a shop with family savings and an SHG loan. This helped her to improve her financial condition. Earnings from the shop support the education of children, medical care of in-laws, and managing other petty expenses. She is confident of her move and has decided to invest more on the shop. She gratefully acknowledges that this change is a result of being part of the PACE training under SAFAL Project, besides joining the JEEViKA movement.
Authors:
Shaswat Raj, Program Manager – SAFAL
Ronnie Clive Francis, Manager – Communications & Knowledge Management
Editor:
Prasann Thatte, Director, Knowledge Management