PCI India and Dalberg, with support from the Bill & Melinda Gates Foundation, set out in 2019 to answer the question: How might we engage men in nutrition and family planning through innovative and gender transformative programs in rural Bihar? 
Our over 2.5 year journey of research, design and testing birthed two innovative programmatic solutions for improved family planning and nutrition outcomes.
Dekh-Rekh
Dekh-Rekh provides parents the tools to visualise their nutrition habits and relate them to their aspirations, along with a financial planning course. This encourages them to have more conversations on food choices and make more informed and collaborative decisions on what they purchase, prepare and feed their children.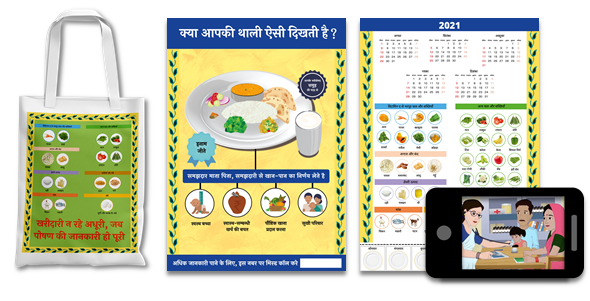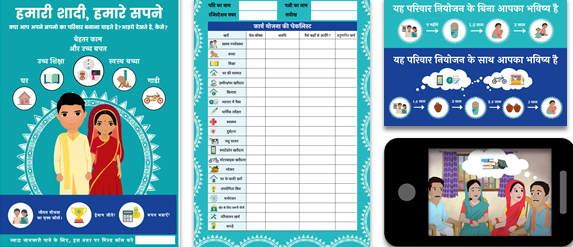 Hamari Shaadi, Hamare Sapne
Hamari Shaadi, Hamare Sapne uses a financial education course to help newly-wed couples better understand how they can achieve their aspirations. This serves as a platform to incorporate conversations on family planning, delaying, spacing and limiting as a way to reach their financial goals. In 2022, we successfully completed this learning pilot that used HCD and these two innovative approaches to engage men in a predominantly 'female domain'. To commemorate the success of the pilot, we organized a dissemination event on the 28th of June 2022. The event brought together policymakers, researchers, technical experts, and implementing organizations to foster conversations around the importance of engaging men in family planning health and nutrition decisions.
A panel discussion comprising eminent experts was conducted.
USING GENDER-EQUITABLE APPROACHES TO ENGAGE MEN AND COUPLES IN FAMILY PLANNING & NUTRITION PROGRAMMING.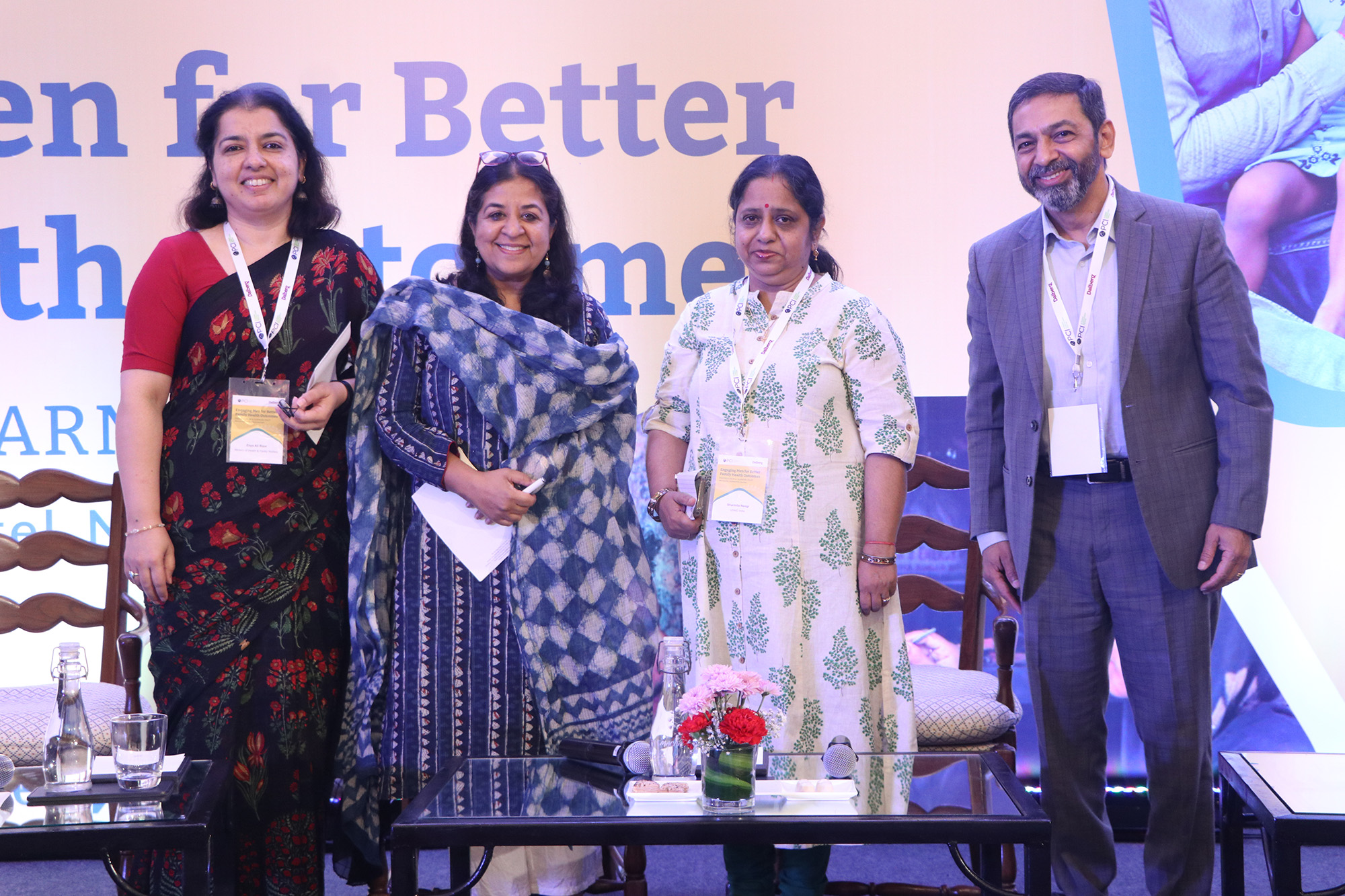 In picture: (From Left to Right) Panellists: Dr. Zoya Ali Rizvi, Deputy Commissioner, Adolescent Health, Govt. of India , Priya Nanda, Senior Program Officer, BMGF , Dr. Sharmila Neogi, Advisor, Adolescent Health & Gender, USAID , Moderator: Andy Bhanot, Director, SBCC, PCI India
APPLYING HCD FOR DEVELOPING PROGRAM INTERVENTIONS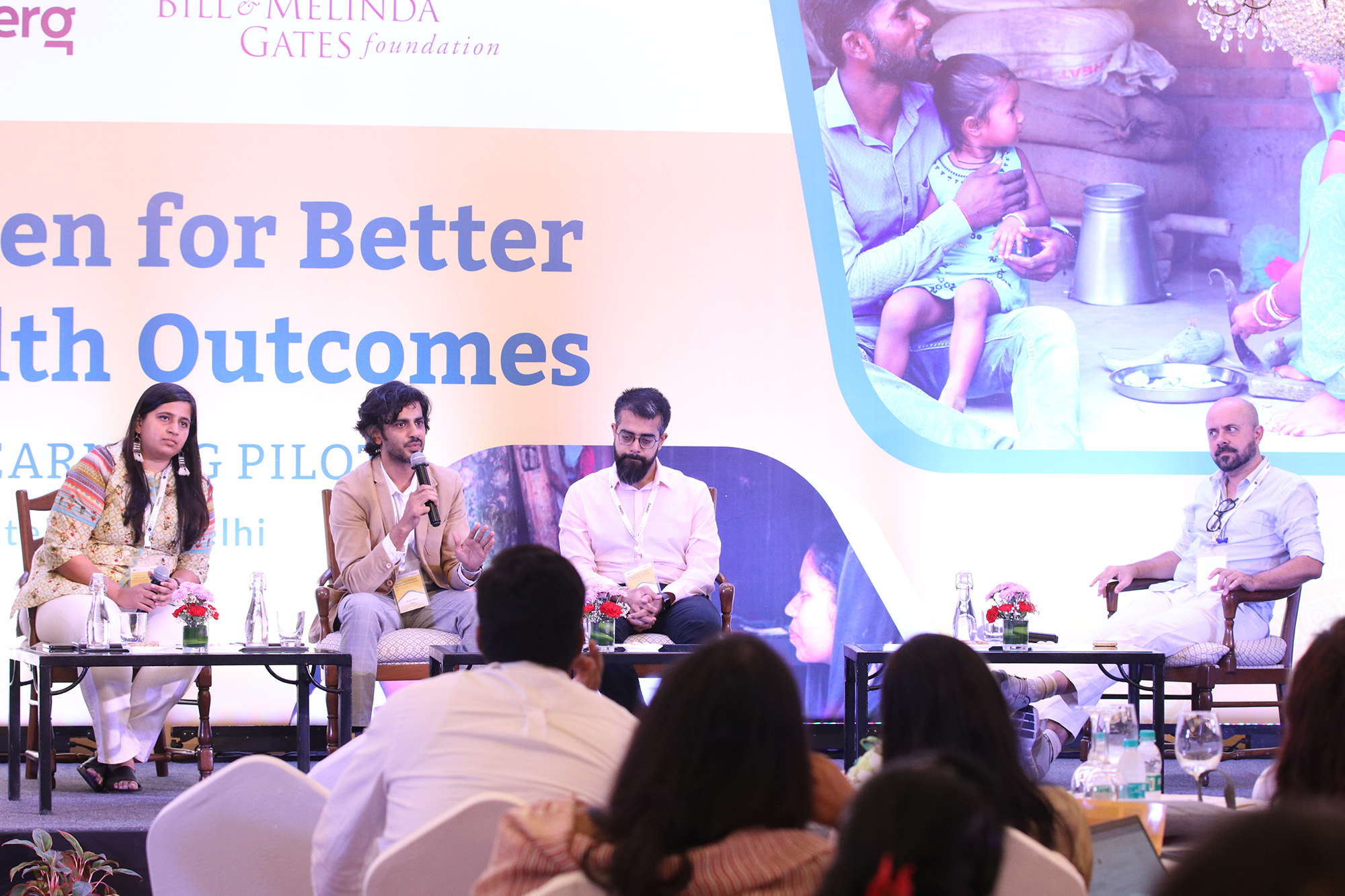 In picture: (From Right to Left) Panellists: Dr Aditya Dev Sood, Founder and CEO, Vihara Innovation Network , Ankur Grover, Co-Founder, TinkerLabs , Prerak Mehta, Design Director, Dalberg Designs , Moderator: Pooja Kini, PCI India
COMMUNITY EXPERIENCES OF A GENDER EQUITABLE PROJECT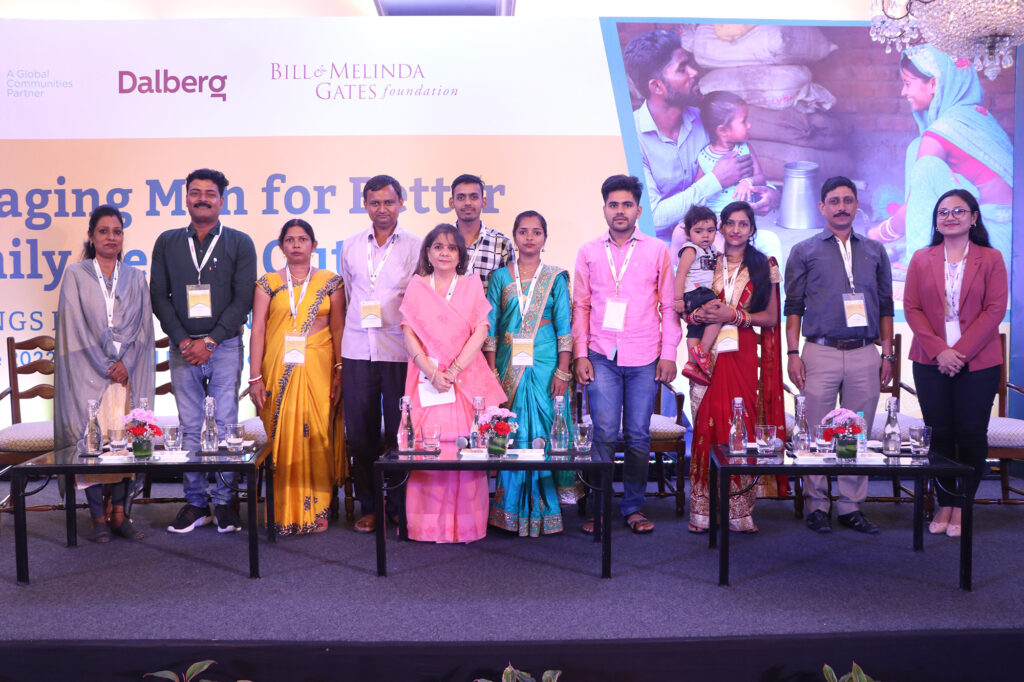 In picture: (From Right to Left) Panellists: Innovation Co-ordinator , Community Resource Person (CRP), Samastipur District, Bihar , Beneficiaries from Samastipur District, Bihar
Our pilot caught the attention of the Ministry of Health & Family Welfare, Government of India. The Family Planning Vision 2030 document of the Ministry now includes PCI India's innovative tools on advancing male engagement in Family Planning!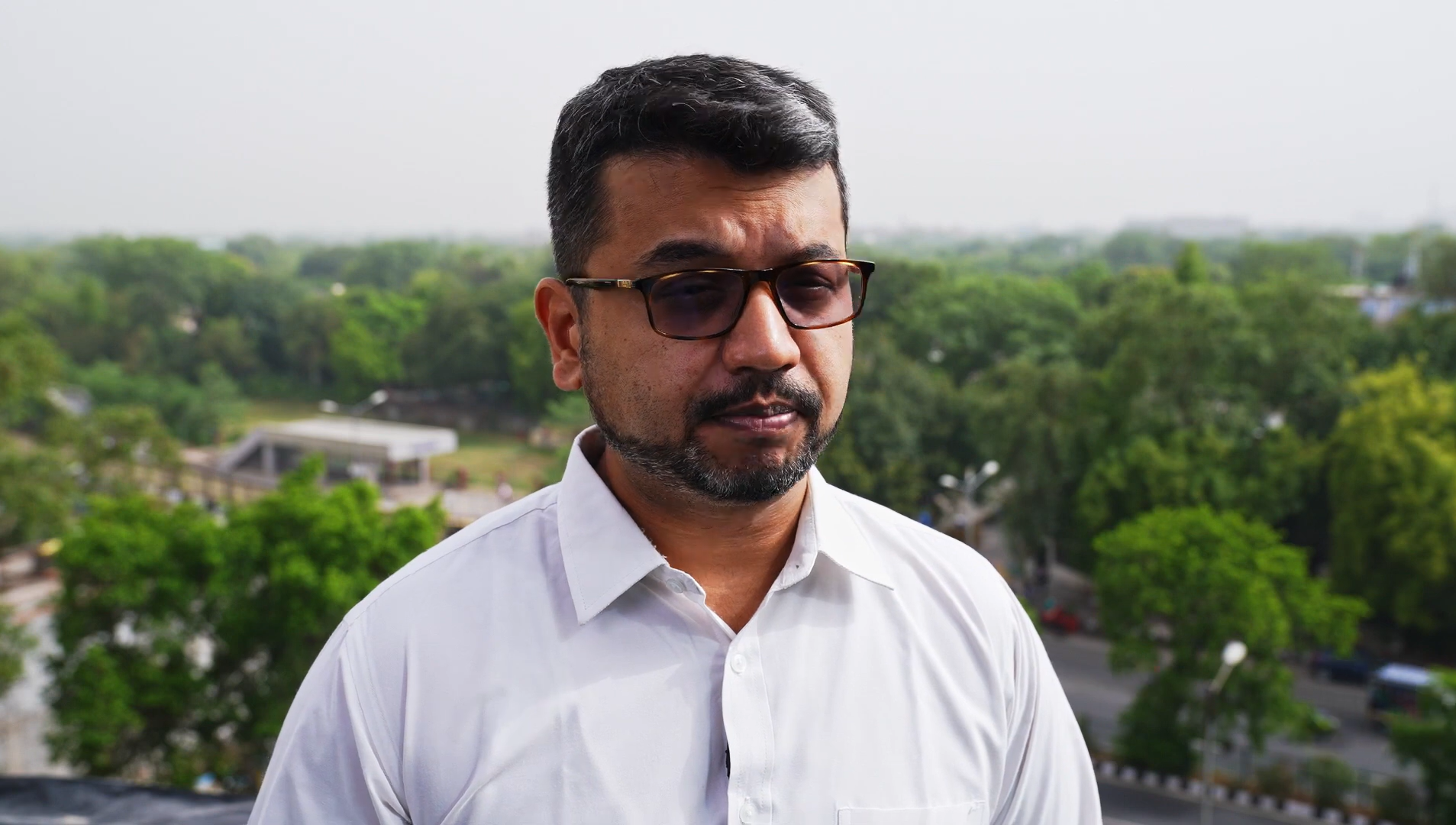 Abhijeet Pathak
Senior Program Manager, Family Planning, BMGF
"We as a foundation were looking for ways to implement insights that we had generated for gender transformation and engaging men. PCI India coming to us to test some of these ideas was very timely. Their partnership with Dalberg to test and funnel some of these ideas into prototype was critical "



Indrajit Chaudhuri
CEO & Country Director, PCI INDIA
"Our program innovation process and key principles of our programs, such as the focus on engaging men, centering individuals' and couples' agency, and striving for gender equitable outcomes, can be applied to multiple sectors."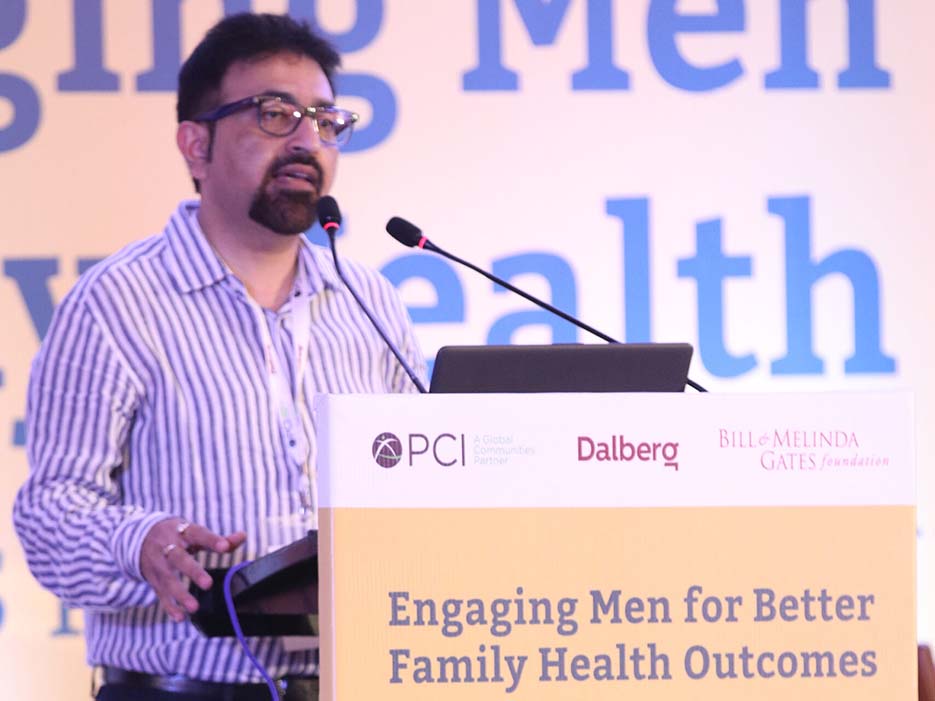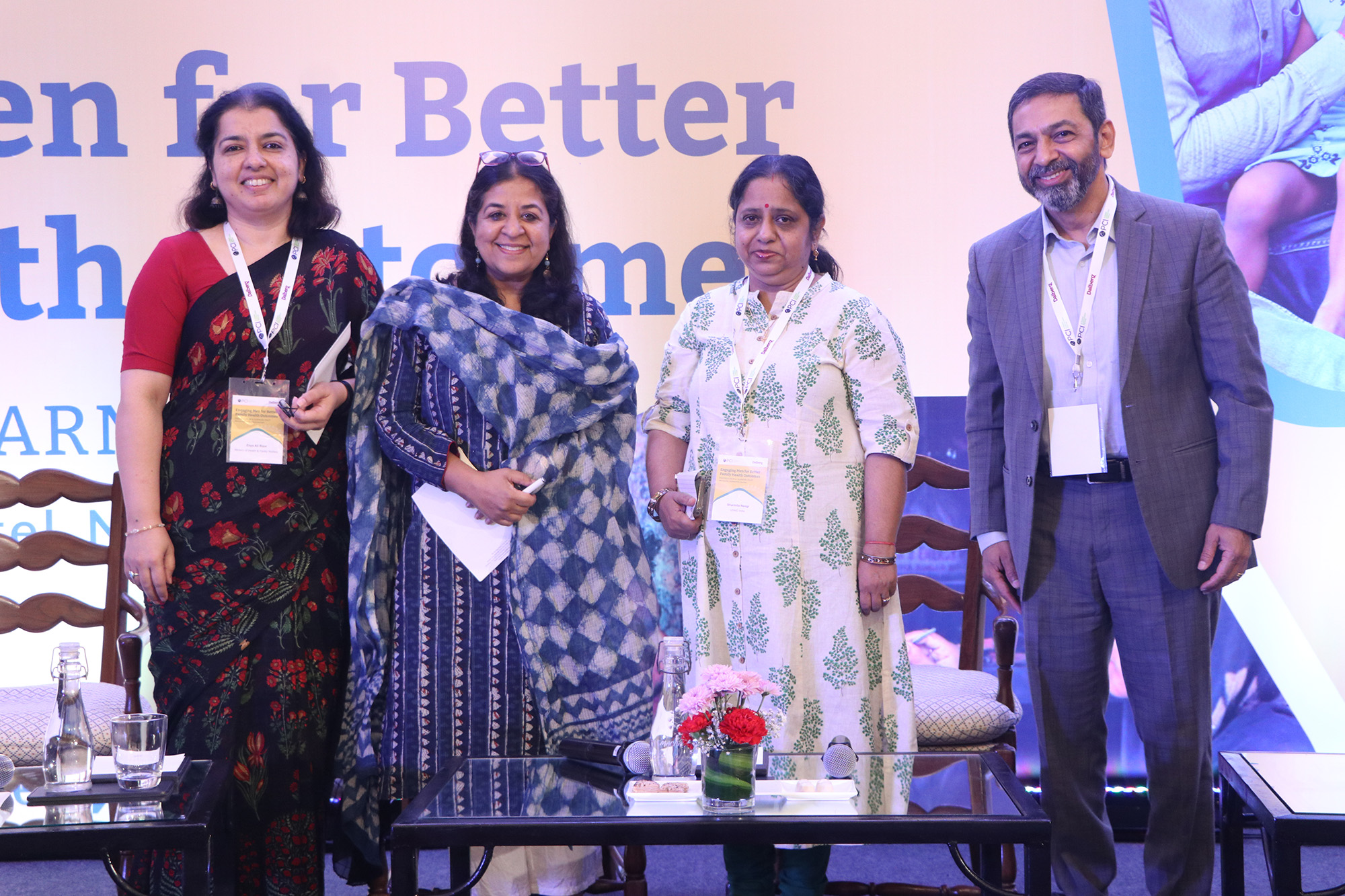 USING GENDER-EQUITABLE APPROACHES TO ENGAGE MEN AND COUPLES IN FAMILY PLANNING & NUTRITION PROGRAMMING.
In picture: (From Left to Right) Panellists: Dr. Zoya Ali Rizvi, Deputy Commissioner, Adolescent Health, Govt. of India , Priya Nanda, Senior Program Officer, BMGF , Dr. Sharmila Neogi, Advisor, Adolescent Health & Gender, USAID , Moderator: Andy Bhanot, Director, SBCC, PCI India