Inequality thrives: Women carry the weight of Lymphatic Filariasis more than men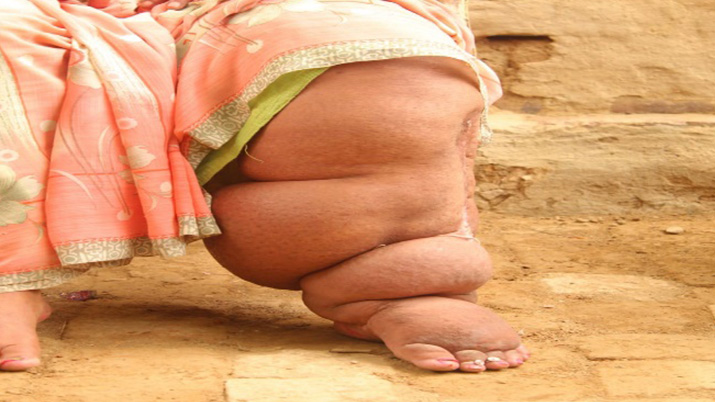 International women's day is observed to acknowledge the need for attention towards creating a gender-egalitarian society. The importance of such a day has become more relevant ever since the outbreak of the ongoing COVID-19 pandemic, which has shown it on our face; how an unprecedented crisis like this affects women and men disproportionately. March 2021 marks a year of lockdown and the time to reflect how lockdown has severely impacted the lives of women due to loss of mobility, social solidarity, a network of social connection. The psychological impact of it has been immense, especially for women suffering from neglected tropical diseases (NTDs) like Lymphatic Filariasis (LF). LF is one such endemic disease that affects both sexes without any discrimination; however, women's differential trauma often goes ignored. 
"It was a confluence of emotions like feeling shocked, scared and becoming sad when I got to know of me being suffering from filariasis.GOd only knows, why I got this disease. Can't do any work at all that needs one to sit on the floor or requires movement. I live with severe pain and discomfort to do any work for myself or the family. I have no help around. Now, just waiting for the final journey…" [a 50 years old female LF patient from Sitapur, Uttar Pradesh]"
In our country, thousands and lakhs of Sunita lead a painful life due to this debilitating disease LF. Regular bathing, toilet and maintaining personal hygiene, especially during menstruation, becomes a challenging task. Despite being in a high degree of pain and discomfort due to swelled up limbs, women are expected to carry out the regular domestic roles without any interruption. Physical deformities pose a significant challenge to undertake household chores, leading to the psychological impact on these women. They feel annoyed, irritated or go to different degrees of depressions. Many take silence as their only way out to cope with the situation, as there is no one to hear their ordeals or help them. 
Moreover, rural India lives in a labour-intensive economy and social environment; hence, such women soon become a burden for their families. Dependency on others, the feeling of no-use adds to their level of anxieties. These women often get exposed to the differential behaviour of their husbands, children and other family members. Women with their limited opportunities of mobility, access to services further get disabled to attend any social gathering or events and thus lose all social connectivity and get into a life of loneliness. In many parts of the country, they also encounter strong social exclusion due to their disfiguring body parts and myths around this disease. Life becomes a bundle of discontented emotions, full of pain, discomfort, agony and helplessness. The sympathy in the eyes of the onlooker becomes a killer; as inspite of your intent and desire, you cannot do basic household work or self-care actions. 
Women who used to contribute to the household economies are further crippled as loss of job causes loss of voice and space in the family in addition to other financial challenges. Anxiety and depression due to all these physical, economical, family and social factors further push them into a mental state of no return, where they can only wait for life to end. 
In addition to medical attention for disease management, such female patients who are doubly trapped inside their houses in their domestic roles with hardly any window to touch and feel the world outside need greater attention towards their mental health requirements. This unprecedented global health crisis is a boon in disguise, which has widened the scope for discussing women's mental health care. While we are still unpacking the causes behind mental health issues, we should give a legitimate space to discuss women LF patients mental health care in those forums.  
Written by: Sushmita Mukherjee – Director, Gender and Adolescent Girls