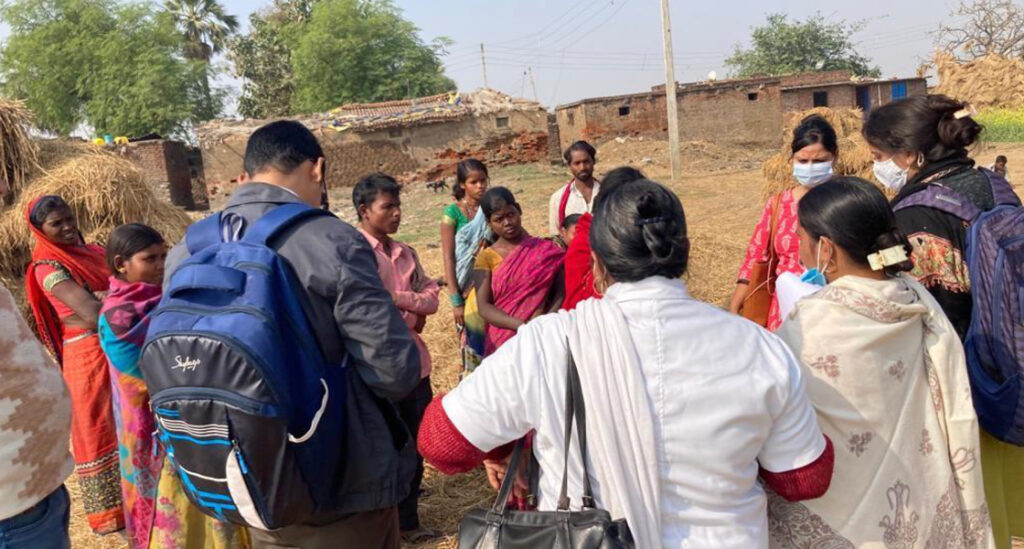 The Konika Musahari community belongs to the Arwal Sadar Block of Arwal District. Musahar, named after their traditional occupation as 'rat catchers and eaters' are a Mahadalit community. Low level of literacy and lack of employment opportunities continue to hold the community back, and in most areas, the members of the community are forced to rely on rat catching as a means of survival owing to destitution and poverty.
Lack of literacy and thereby, negligible exposure around current happenings, has made it extremely difficult to convince and inform the hesitant and ambivalent populations of the community. Building trust among the community members, who are rightfully concerned about being exploited, is quite a challenge for any organization. Any outsider is looked with suspicious eyes, and there is an immense fear of the police. And therefore, the PCI team was also not given a warm welcome.
Multiple efforts of finding and recruiting an eligible person as VMC went in vain due to high illiteracy rates and reluctance among people. The RECOVER team, finally, decided to extend their responsibilities and work in place of VMC here. However, the challenges did not end here. The next biggest challenge was to persuade the people for vaccination uptake.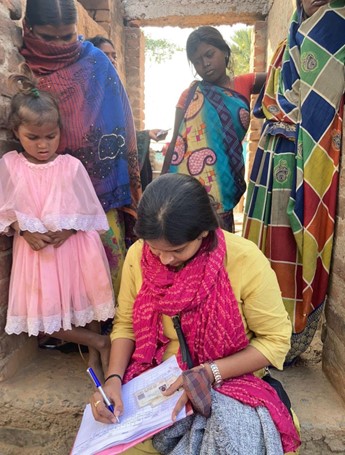 The team faced immense hesitancy in the enrollment process itself. People were not ready to give their names or any information to the personnel. To tackle this barrier, the team first identified and persuaded beneficiaries outside the Musahari community, who were situated in close proximity. Later on, the team leveraged their help to build trust with the Musahari community.
After the Musahari witnessed the communities near them participating in the vaccination process, they came forward for line listing and eventually started getting vaccinated. It took the block coordinator about 10 days to complete the line listing and set up a site vaccine session.
On the day of the vaccination session, an unforeseen barrier emerged. Despite having completed the line listing and having informed the beneficiaries about the session date and time, people did not turn up. Upon inquiring further, the RECOVER staff learned that it is the katni season i.e. harvesting season and everyone was busy with their work.
This news required the team to evolve their strategy. The team decided to switch to vaccine-on-the-go mode and started visiting each house to get people vaccinated. Initially, only 20 residents were vaccinated. Although this number might seem small, this is certainly a huge victory for our team. It's a sign that the Musahar community has finally begun to trust in us, and we will continue to strengthen it.