BALAHAAR: MAKERS OF GOOD HEALTH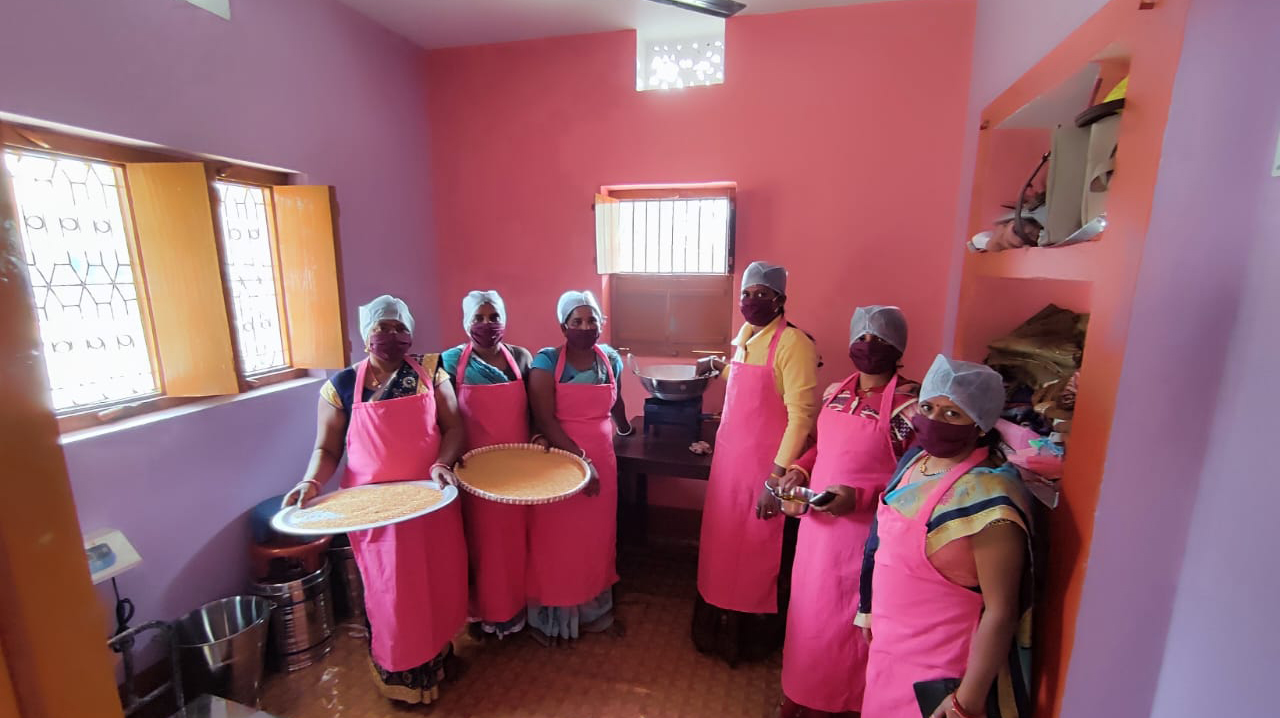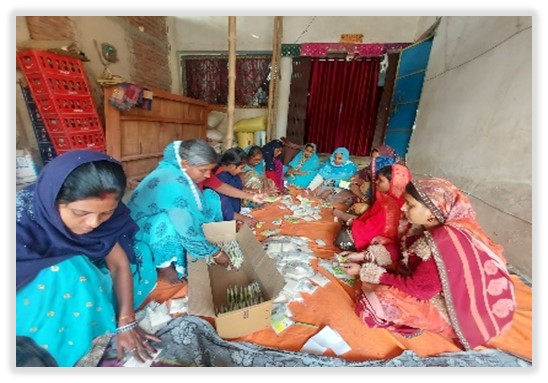 DIDIS PREPARE THE BALAHAR PACKETS AT THE VILLAGE OF PUSA BLOCK, SAMASTIPUR, BIHAR
Across the world, Covid-19 pandemic has severely slowed down the economic activity and job creation. Women associated with Self-Help Groups (SHGs) in India are no exception. To address this situation, the JEEViKA officials and SHG leaders considered many strategies for livelihood generation and skill development.
Several enterprise ideas emerged from field visits and discussions with community members and JEEViKA cadres as well. These were mainly related to Health & Nutrition enterprises such as Nutri-Snacks production, Sanitary Napkin Production, selling through Nutri Carts, health screening, etc.
PCI studied its past learning from the social marketing interventions as well as JEEViKA's existing enterprises and of the various available options, decided to go for Nutri-Food/ Snacks. The idea of generating nutrition-focused small business opportunities for SHG members holds merit as it can help address the dual challenge of malnutrition as well as livelihood generation for the pandemic-affected households.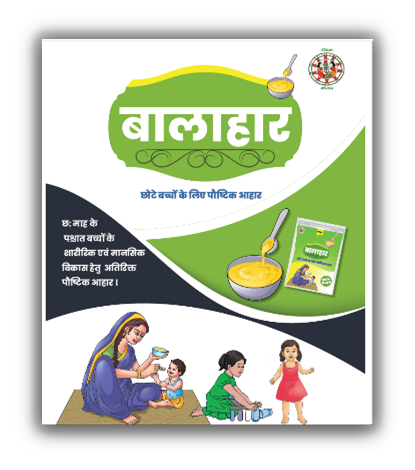 Rural communities consume a variety of foods made of locally available ingredients. With some professional support, women entrepreneurs and SHGs can build profitable food businesses and meet the community's demand for nutrition with locally developed, affordable solutions.
PCI, as the technical partner of JEEViKA, took the initiative and signed an Agreement with Dr. Rajendra Prasad Central Agricultural University (RPCAU) at Pusa (Samastipur) on Feb 8, 2022. JEEViKA took a keen interest in the idea and issued an office order initiating the setting up of Nutri-Food/ Snacks Enterprise.

To set up the enterprises, PCI zeroed down on Pusa and Tajpur blocks of Samastipur district and identified about 200 SHG members. Since then, we have conducted 5 Focus Group Discussions and 3 batches of training of didis. Fast forward, one Balahaar unit has been established at Pusa. Balahaar is a ready-to-eat, energy-dense and protein-rich product marketed as a powder made of local ingredients such as wheat, green gram, ghee, milk powder and sugar. It aids the growth and development of young children and can effectively help reduce malnutrition among children and women. When mixed with warm milk or water, Balahaar can be used as a complementary food for children above 6 months of age, along with mother's milk.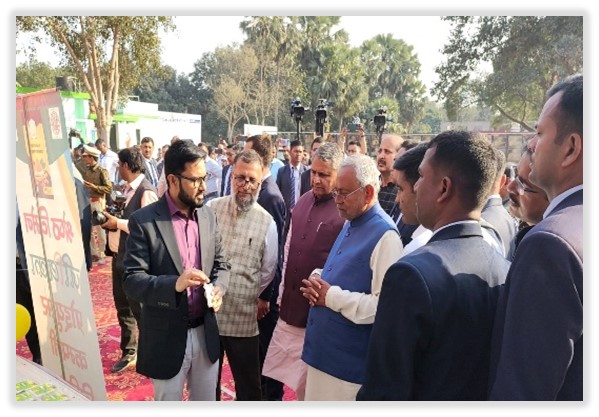 CM NITISH KUMAR ALONG WITH CEO BRLPS APPRECIATES THE BALAHAAR ON HIS SAMADHAN YATRA TO SAMASTIPUR
To run Pusa unit efficiently, 20 didis have been identified from the same block. Sixty have already received training from the university on Balahaar and Dalia preparation. JEEViKA has issued office orders to establish more enterprises across Bihar, realizing the opportunities the business offers.
The product was exhibited in Saras Mela in Patna, where more than 20 kg out of an inventory of 40 kg were sold!
Shri Nitish Kumar, Hon. Chief Minister of Bihar and Shri Rahul Kumar, CEO-BRLPS visited the JEEViKA's Balahaar stall at Samastipur on 14th Feb 2023 during their Samadhan Yatra and appreciated the product and the intervention.
Authors:
Sudarshan Das, Manager – Innovation & Learning
Ronnie Clive Francis, Manager – Communications Knowledge Management
Editor: Prasann Thatte, Director – Knowledge Management