A Bond Powerful Enough to Shift Gender Norms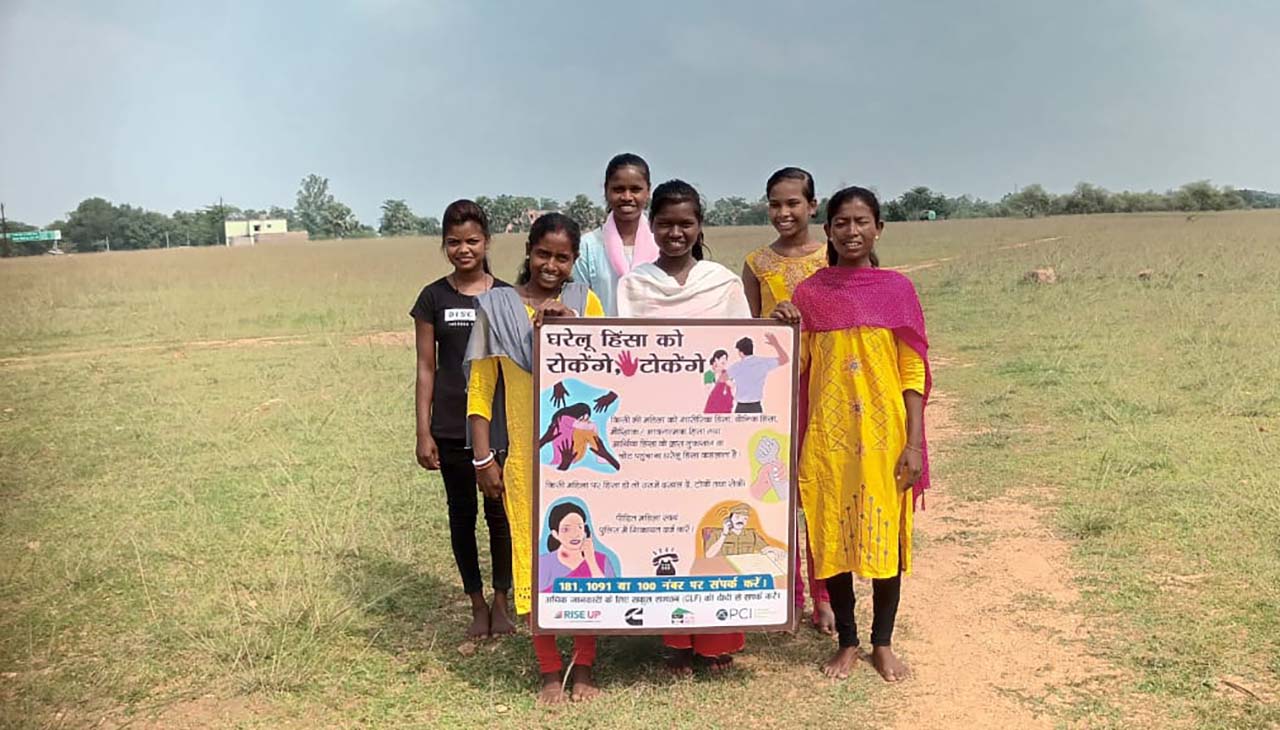 Mothers and daughters share a crucial relationship that needs to be nurtured and strengthened to gain voice, choice and power, not only within families but in communities at large                                                         

25th November 2022 is the day to reiterate our pledge to resist, reject and remove all forms of violence against women and girls. This is irrespective of geography, language, caste, colour, race, ethnicity, and so on.
International Day for the Elimination of Violence Against Women calls for attention to ensure a fundamental human right for all – the right to live life to its fullest potential without any fear of threat or discrimination and enjoy a dignified life.
However, statistics reveal how women are denied a fair chance for a dignified life. As per NFHS-5 (2019-20) for the state of Jharkhand, 1/3rd of women aged 20-24 years reported to have been married off before they attained 18 years of age, while a similar proportion of women (38%) were reported to be illiterate. Only 1/3rd of women (33.2%) claimed to have completed 10 or more years of schooling. What's even worse is that nearly 30% of women in the age group of 18-49 years in the state reported experiencing spousal violence.
Normative power dynamics are the root cause of this violation of human rights of women and girls. It is time for us to find feasible ways for shifting such regressive social/gender norms that restrict women from developing an agency, right from their adolescence, hence denying them a chance to explore their true potential. We need to introspect on how human relationships and their dynamics can transform themselves into more egalitarian and respectful ones.
Of the many relationships that need to be addressed for shifting regressive social norms, I would like to focus today on the closest bond that exists in this world – the relationship between MOTHER and DAUGHTERS.
An Enmeshed Bond
Social Norms are the unwritten social rules of roles and expectations of individuals by their sex and relationship in their specific sociological ecosystem. Right from childhood, individuals grow up while consciously and sub-consciously imbibing behaviours, actions, and reactions of others to form their own perception about roles, expectations and sanctions. Adolescence is the crucial phase of life that heralds the transition from childhood to adulthood. It is the critical phase when vulnerable young minds are easily prone to get influenced.
Adolescence – Phase of Social Transition

Sl No

FORMING PERCEPTION

IDENTITY CRISIS

FOLLOWING SOCIAL NORMS

SETTING INTO GENDERED ROLES

MERGE IN THE SOCIETAL STRUCTURE

1

Strong observation of the behaviours of others

Unclear about the positioning of self

Gain clarity on what to do and what not do in terms of societal structure

Accommodating to the role and activities as expected by others

Demonstrating dependence over male or other adults as per power dynamics

2

Perceiving roles of and expectations from different individuals in the eco-system

Clash between personal and societal expectations and likings

Working towards gaining appreciation and refraining sanctions

Missing any role models to support for any deviations

Acceptance of t­­­­he role and position in the society

Childhood

Adulthood
Adolescent girls in this societal journey start following and falling into the roles of their mothers. As caretakers, mothers also directly or indirectly pass on their own expectations to their daughters. Thus, the relationship between mother and daughter is very crucial, as the aspirations of mothers influence in shaping the life and aspirations of their daughters. In the relationship structure of the family, a mother is a significant member who can not only influence her daughter but can also raise her voice and influence other family members to shift/negotiate for any changes in social norms related to decisions for their daughters.
Thus, mother and daughter is a crucial relationship that needs to be nurtured and strengthened to gain voice, choice and power not only within families but in communities at large.
Umang
The Umang project is one such attempt by PCI India, in collaboration with JSLPS and ICRW, to develop a model to strengthen the bond between mothers and their adolescent daughters, to stop Child/Early Marriages. PCI is piloting the model in 2 blocks of Jharkhand (Godda Sadar and Nala), by layering upon the existing SHG network to test it at a scale.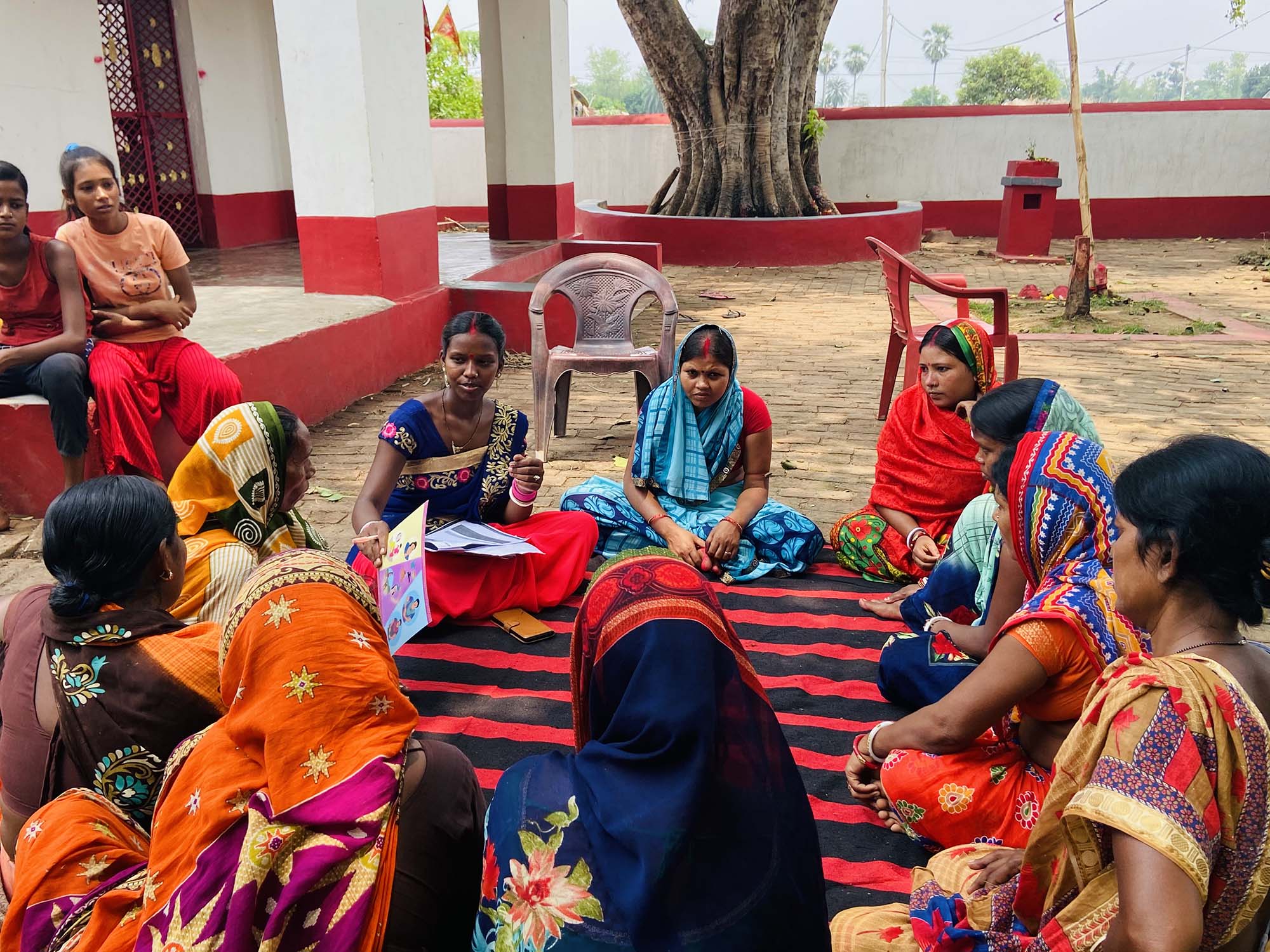 Through 21 modular sessions during SHG meetings, it focuses on triggering reflective discussions among members to understand the harms of Child/Early marriage and how mothers can take steps to bring changes at Household and Village levels. Mothers discuss topics like life skills, sexual & reproductive health & rights (SRHR), schooling, nutrition, role of parents, career options, etc. Umang modules focus on building competencies of mothers to enable their daughters to chase their aspirations for a better life and simultaneously negotiate with family members to invest in their daughters' education, rather than opting for Child/Early Marriage, which is a gross violation of human rights and child rights.A recent review study (May 2022) informed how mothers are now leading the conversations with their daughters at household levels, which is more about school and education and lesser about their marriage. Mothers, who themselves are victims and survivors of early marriage, are eagerly learning about the possible options for delaying marriage and about the economic advancement of girls. SHG women are keeping a track of all girls in their neighbourhood to ensure that all girls are in school. No girl should miss school or go missing on a social pretext.
However, the role of community and system is essential for providing an enabling environment for the duo to survive in their endeavour to bring change. It's time for collaboration across policies and communities to prepare adolescent girls to claim their space, choice, voice and power in society. Let there be quality education with all possible options for gaining skills and competencies; and becoming ready to face the world and make space for self with own identity.
Recommendations from Umang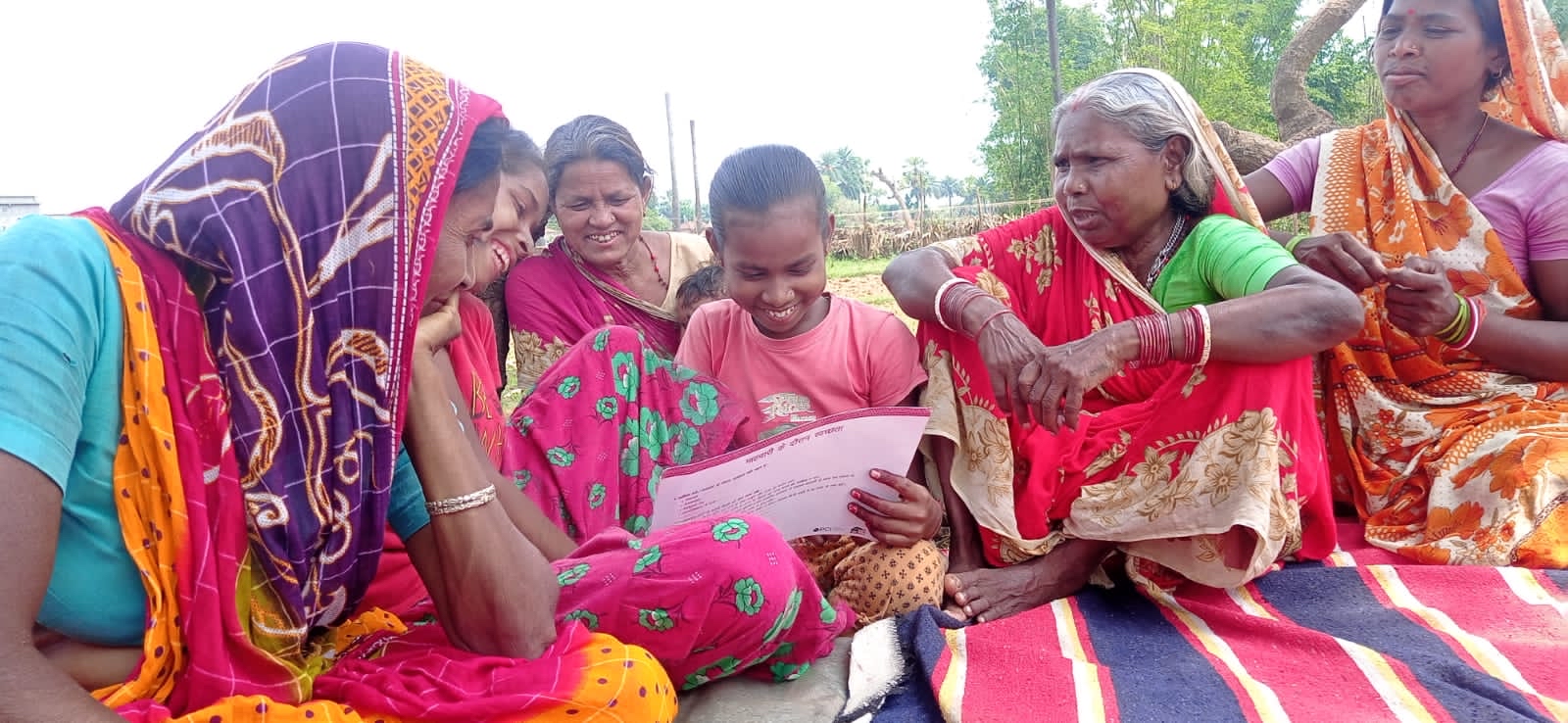 Invest in parenting for both mothers and fathers. This is essential for parents to learn, understand, realize and accordingly bond with their daughters. This will enable them to support their daughters' journey to their ambitions in a more organized way with conviction.
Invest in interventions at scale. Norm Shifting interventions should be undertaken at scale so that a concrete mass of communities can learn and change together. This will enable deviants to reject the sanctions and enjoy the change as a group.

Attend to bolster an enabling environment across family, village, community/society and systemic/policy levels. The service and entitlements need to reach the intended population on time with quality.
Invest in measurement methodologies, including data and indicators, to essentially capture and show how micro-shifts in normative features are enabling the journey towards a violence-free life for women and girls.
Invest in campaigns to flip the impressions of 'good family, ideal man, ideal leader'. Rather propagate the idea that 'violence-free family, relationship and community' is a matter of pride, gives higher stature in society and is the way forward for life on earth.
Author: Sushmita Mukherjee, Director – Gender and Adolescent Girls