The vision of PCI in India found roots when project Concern International, started a project 'Parivartan' and set up a field office in Bihar with a team of xx employees in xxx, 1997. Soon after, PCI registered itself under the Societies Act, and with the support of our donors grew from one state to two and then now have developmental initiatives in 14 states of the country.
Project Concern International (PCI) India, a not-for-profit organisation working with marginalised communities in India since 1998. Over the years, PCI matured and continued to evolve into an organisation with deep community connect as it designed and implemented evidence-based & measurable programmes. It has been driving interventions at scale to transform the lives of communities by partnering with governments, private sector, and development organisations to solve complex social issues. Today, it is not only recognized for having a presence in the grassroots but also recognised for providing high-quality technical assistance to both national and state governments.
Context and the Organization Rebuilding setup
Almost after a quarter of a century of our presence in India, In October 2021, we aspired to embark on a new journey, reimagine PCI holistically and how it operates in India. Driven not just by the changing environment around us, but also having felt the need internally to drive ourselves in a futuristic organization.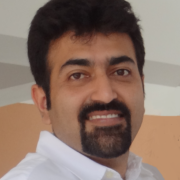 Mr. Indrajit- Chaudhuri
CEO & CD, PCI India
"In the process of our evolution, we reached a point of realisation where we collectively envisioned PCI India as a future-oriented organisation that can adapt its structure, systems and ethos with the fast-changing, post-pandemic world"
We believed that the 'Organizational Rebuilding' process would help us align and enable us to re-imagine 'PCI India of tomorrow', which will be more future-ready. It will enable us so that we can continue transforming millions of lives in the future even more effectively – by aligning our organizational structure, systems and ethos with the fast-changing future.
Organization Rebuilding process
We underwent a detailed organization diagnosis exercise, which pinpointed our strengths and gaps as an organisation, and helped us devise an actionable roadmap for transformational change.
Our diagnosis resulted in a detailed organizational rebuilding framework upon a review encompassing each aspect of the organization and identified concrete steps to iron out the chinks in our armour.
With the results in hand and actionable steps laid out for us, we expanded the Senior Management Team (SMT) and created a new team called Change Management Team (CMT) to steer the rebuilding process. While the Senior Learning and Leadership Team (SLLT) got its natural expansion in terms of membership, they took increased responsibility spirited by the rebuilding process.
Different teams led by the CMT champions, formed with SMT and SLLT members of PCI India, with support of external consultants, and worked aggressively towards realizing these goals and today we have much to share with our community.
As of December 1, 2022, PCI India is a sovereign entity, and a strategic and exclusive partner of Global Communities in India. We put forth the fruits of our work on 'Reimagining a future-ready PCI'. 
The solid bold font used in the new logo is a sign of its courage and resolve to tackle complex social problems, while the use of small case signifies humility and respect – the two integral aspects of the values of PCI India.
Further, it bears the sign of infinity (with letters 'p' & 'c' connected in a loop), which signifies the endless possibilities for addressing complex social issues. It is also symbolic of unconditional faith in its vast potential, as well as a reminder to adapt & learn from the dynamic environment. The letter 'I' is topped by the shape of a blazing torch, signifying knowledge and underlines PCI India's renewed ambition to be a thought leader in every domain that it works in.
PCI India's new vision, mission, and core values build on its immense legacy while allowing it to greatly increase its ambition to expand the scale of its work and resulting impact. These will also help PCI India to reimagine and scale up its unparalleled technical capabilities to support governments at the national and state levels.
Its new ambitious vision is "A happy, healthy, safe and sustainable world for all" as it aspires to bring such a world into reality. The new mission of a transformed PCI India states that "Rooted in community realities, we co-create and scale sustainable solutions to complex development problems". Moreover, it has reframed its six core values as – Excellence, Boldness, Collaboration, Integrity, Creativity and Respect. 
Organization Rebuilding – A timeline