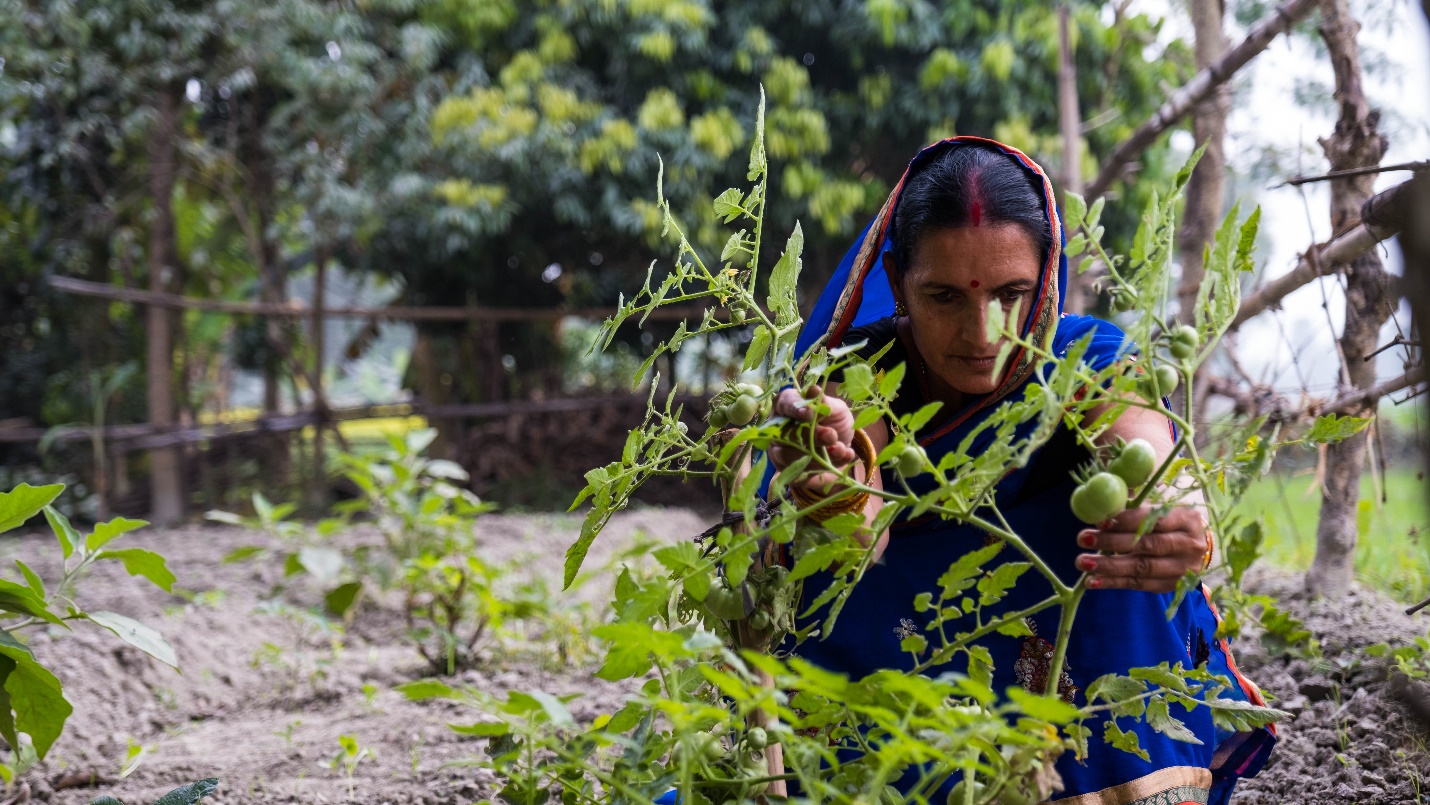 The first case of COVID19 surfaced in India on January 30, 2020, and following the outbreak the lockdown in the entire country was announced on March 24, 2020 for a period of 21days. Borders were sealed, transportation got stopped, factories, shops, restaurants and all type of the economic activities were shut, barring only the essential services. This proved to be a nightmare for hundreds of thousands of migrant workers, who lost their livelihoods overnight and became homeless. The immediate challenges faced by these migrant workers were related to food, shelter, loss of wages, fear of getting infected and anxiety. As a result, thousands of them started fleeing from various cities to their native places.
The majority of this inward migration was seen especially from the state of Uttar Pradesh and Bihar. With this influx, a looming challenge around economic stability and livelihood as these labourers set out to rebuild their lives and livelihoods. Migrant labourers who have managed to return will not be able to go back immediately. Some may not wish to go back also, given the travails many may have endured following the lockdown. There was a need for both relief and rehabilitation measures to help the affected and pick the threads again and overcome the loss sustained and rebuild their lives.
In order to support them achieve the minimal, our livelihood program was born so that communities systematically access self-employment opportunities and be equal stakeholders to the inclusive growth and national building discourse.
Amid a high number of returning migrants in their native villages during the COVID 19 pandemic in mid-2019, a Migrant Support Cell was established within the Additional Chief Secretary office of the Department of Rural Development (DoRD), Government of Uttar Pradesh (UP). PCI led consortium with grant-in-aid from Bill and Melinda Gates Foundation, established the Cell to support returning migrants and SHG members to access various government entitlements and mitigate the adverse financial implications. The Cell aims to provide employment opportunities to returning migrants and other vulnerable households through Gareeb Kalyan Rojgar Abhiyan & Atmanirbhar Uttar Pradesh Rojgar Abhiyan and expected to benefit a huge number of returned migrants of the state. One of the high priority objectives of this entire initiative is to shape the narrative for gender focused policy shift including optimal convergence between UP State Livelihood Mission (UPSRLM) and Mahatma Gandhi National Rural Employment Guarantee Act (MGNREGA) and ensuring women's adequate participation in MGNREGA activities in convergence with UPSRLM.
However, our engagement with the livelihoods platform is nothing new, as we have been working for a decade now with the self-help groups (SHGs) and understand their pulse very well. Encouraged by the results of our engagement with the Bihar State Rural Livelihood Mission (JEEViKA), UPSRLM collaborated with the Consortium led by PCI along with its partner Transforming Rural India Foundation (TRIF) to establish a technical support unit (referred to as Prerna Technical Support Program or PTSP) in the state. This Consortium is responsible for strengthening UPSRLM's overall systems and processes; (ii) strengthening UPSRLM's community institutions and platforms; (iii) devise evidence-based strategies and interventions, and integrate health and nutrition (HN) into UPSRLM's core operational model to achieve sustainable improvement in hygiene and nutrition outcomes.
Given the huge number of migrants in India, many efforts are being tried and tested, and PCI is committed to supporting all endeavours in whichever way possible to bring out sustainable solutions for long term relief.
Economic Empowerment & Livelihoods Programs